Abaut us

VC-Academic's Affairs
VC-Academic's Affairs
Asst Prof. Shafi Gul Shafiqi
E-Mail: shafigul123@gmail.com, vicechancellor@szu.edu.af
Cellphone: 0093(0)773521933​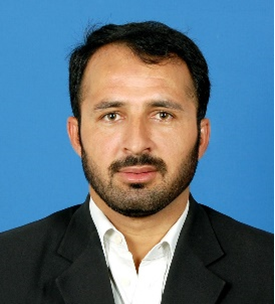 The Message of Voice Chancellor of Shaikh Zayed University for Academic affairs
As Shaikh Zayed university is a well-known academic institution, it offers academically efficient services to distinguished societies with full commitments. Based on the responsibilities the office of Vice Chancellor of academic affairs of Shaikh Zayed university has, the Ministry of Higher Education and particularly the stated university are on a mission to reach the target goals. Also, the office of Deputy Chancellor in academic affairs tries its best to obtain the target aims by the strength of young teaching and non-teaching staff. The office implements various effective strategies, policies and mechanism in order to standardize teaching and learning process and to provide quality education. 
In addition, to achieve the target goals, the office of Vice Chancellor for academic affairs is fully committed to not only supervise the application of rules, law and acts of the country but also respect these rules and acts in its working area. Also, for the major academic developments, the university has signed various protocols and agreements with various national and international organizations.
Moreover, as Shaikh Zayed University has recently received (CEQA) award for excellence in quality assurance from the Ministry of Higher Education by help of British Council among all universities across the country, its administration and the office of Deputy Chancellor along with talented teaching and non-teaching staff, tries to put all efforts into action to get full academic accreditation from the stated ministry and to be considered one of the best university in the region.
Furthermore, the administration of Shaikh Zayed University and particularly the office of Vice Chancellor for academic affairs have decided to provide an academic environment where university students will be able to pursue their academic goals with the use of modern technology. Both administrations are fully committed to establish an atmosphere in which all university students will be trained with great Islamic mentality and belief to realize weaknesses and serious problems of their society and to know how to overcome them in an effective manner.
At the end, I am making a promise with faithfulness that I will fulfill the responsibilities for which I am assigned in all honesty in order to serve my nation and country with my best.