National Symposium of Natural Science at Shaikh Zayed university- Khost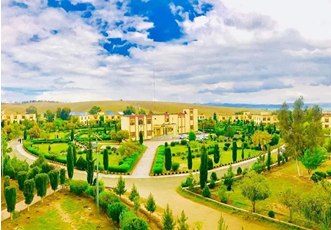 About conference:
National Symposium of Natural Science which will be held at Sheikh Zayed University (Khost). The conference provides a platform for professionals involved in natural science to promote the interchange of scientific and technical information and state of the current technology, as they have been developed and applied in different provinces of Afghanistan. Participants include a wide variety from governmental and privet Universities.
Mission:
Our mission is to promote research and broadcast knowledge. Our main goal is to facilitate communication and open discussion between scholars, researchers and practitioners interested in natural sciences. To accomplish our mission we organize symposium and publish the proceeding papers at the journals of Sheikh zayed University, thus giving opportunities for people to exchange ideas and present their results of scientific research. Our symposium enable participants to network with other colleagues and develop research collaborations in Afghanistan and region.
Vision:
Our vision is to organize a scientific channel of research distribution through which academic knowledge and interaction are believed to be scattered and circulated. Our aims are to make healthy contributions to the development of scientific interaction, by uniting interdisciplinary studies and various researchers from different universities in Afghanistan. 
Specific programs:
The symposium will be open to scientific communication including plenary sessions and paper presentation. Sessions will be divided into sections which include:
Engineering

 Agriculture

Chemistry & Biology

Math, Physics, Computer. Sci.

Medicine, Health Sci., Veterinary. Sci
Full Paper Submission Deadline: 15th Dec 2022
All presenters are required to complete and submit a 2-4 page paper, per the required template, to be include in symposium proceeding. The paper should be titled by authors name and relevant study area, and submitted as word document.
Conference Organized By:

Sheikh Zayed University
Conference Contact Person:
Dr. Ajmal Wali
Email: ajmal_hilal@yahoo.com
Cell #: 0774 792 448
Conference Inquiry

and Paper Submission

:
Email: nashrat@gmail.com
Documents
paper-templete